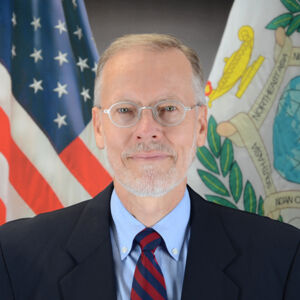 Dr. W. Brent Christensen joined the Asia-Pacific Center for Security Studies (APCSS) in September 2021.  This is the second time he has served in this role at APCSS, where he served previously 2015-17.
Dr. Christensen has been in the U.S. Foreign Service for over 30 years and most recently served as the Director of the American Institute in Taiwan 2018-21.  He was Deputy Director of the American Institute in Taiwan 2012-15.  Prior to that, he was Director of the State Department's Office of Taiwan Coordination.  He has served three assignments at the U.S. Embassy in Beijing, the most recent being Environment, Science, Technology and Health Counselor.
Other overseas postings include Hong Kong and South Africa.  Dr. Christensen has also served as a Congressional Fellow for Senator Olympia Snowe.  Prior to joining the Foreign Service, he was a captain in the U.S. Air Force.
Dr. Christensen is a career member of the Senior Foreign Service and holds the personal rank of Minister-Counselor.  He earned an M.A. in East Asian Studies from the George Washington University, a B.A. in Chinese language and literature from Brigham Young University, and a DMD degree from the Oregon Health and Sciences University.  He has received a number of State Department awards, including the 2020 Charles E. Cobb Award for Initiative and Success in Trade Development.