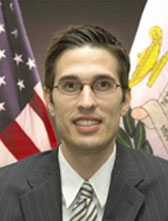 APCSS professor Dr. Jeffrey W. Hornung had two articles published this week in separate publications.
The first article entitled "How the F-35 May Hurt U.S.-Japan Ties" was published in The Diplomat Apr. 5, and discusses the decision made by Japan's defense ministry to replace its aging fleet with the F-35 stealth fighter.
Dr. Hornung also had his article "Japan's DPJ: The Party of Change" featured in this week's Pacific Forum Center for Strategic & International Studies (CSIS) PacNet Newsletter.
According to Hornung, "when the Democratic Party of Japan (DPJ) came to power in 2009, alliance watchers focused on two of its security-related promises: ending Japan's refueling mission in the Indian Ocean that supported US and NATO forces operating in Afghanistan and renegotiating an agreement to relocate US troops within Okinawa.
"The promises were a giant step backward in what was interpreted as years of gradual expansion in Japan's roles and missions and a push to deepen US-Japan relations. Despite these promises, a review of its tenure shows that the DPJ has actually initiated changes that better align Japan to meet current security realities."
Dr. Jeffrey Hornung came to the Asia-Pacific Center for Security Studies in September 2010 as an associate professor. His area of expertise includes East Asian security issues, primarily those related to Japan and the U.S.-Japan alliance. His interests at APCSS focus on maritime security.
-END-
The views expressed in this article are those of the author and do not reflect the official policy or position of APCSS, the U.S. Pacific Command, the U.S. Department of Defense, or the U.S. government.