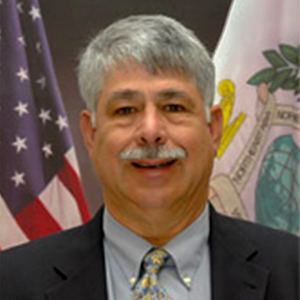 Dr. Scott Hauger joined the Asia Pacific Center for Security Studies in April 2010. His area of expertise is that of science, technology and society, including issues of global change; environmental security; science diplomacy; barriers to international research collaboration; and innovation theory, policy and practices. He has a special interest in China and its emerging role as a leader in innovation-based economic development.
Dr. Hauger's military service included active duty as a staff officer at a NATO Army Group headquarters in Izmir, Turkey, and eleven years in the U.S. Army Reserves in the fields of strategic intelligence and civil affairs. His career has spanned the research and innovation enterprise across the private, academic, non-profit and government sectors. In the 1980s, he was founder and CEO of Applied Concepts Corporation, a high tech, small business firm providing technology assessment and technology development services in areas including alternative energy, automation and robotics, and technology and disability as well as defense. In the 1990s, he led in the establishment of a branch program in graduate education in Science and Technology Studies at Virginia Tech's Northern Virginia Center, serving working professionals in the Washington, D.C., area. He then served as a program director at the American Association for the Advancement of Science (AAAS), where he oversaw four national programs in the science and policy arena, and was the founding director of the AAAS Research Competitiveness Program. As a consultant and as an adjunct staff member of the Institute for Defense Analyses, he has worked in a variety of areas related to energy independence and environmental sustainability. Prior to joining APCSS, Dr. Hauger served as a Research Professor and Vice President for Government and Business Relations at Nevada's Desert Research Institute (DRI), where he developed an interest in issues of climate change and security, and worked to establish research collaborations with sister research institutes in Asia, Africa, South America, Australia, and the Middle East.
Dr. Hauger's education includes bachelor's and master's degrees in chemistry, from Stetson and the Johns Hopkins Universities, followed by an M.A. in history (University of Chicago) and a doctorate in Science and Technology Studies from Virginia Tech. He has broad experience in interdisciplinary education and research: He has developed and taught graduate-level courses in the history and philosophy of science and in science policy, and he has managed more than $30 million in interdisciplinary research programs in areas related to innovation and science policy. He has edited a book on American academic research competitiveness, and published a variety of articles on science policy topics, as well as innovation theory and practice.
Dr. Hauger's Publications:
---