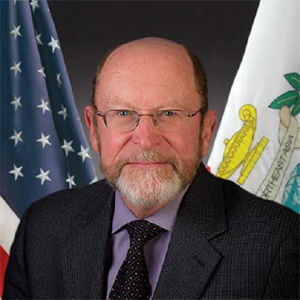 Albert J. Shimkus, Jr. joined the Daniel K. Inouye Asia Pacific Center for Security Studies in May of 2020. Professor Shimkus, a Viet Nam veteran (1968 – 1968), retired from the Nurse Corps, United States Navy in 2007. He is a graduate of the Memorial Hospital School of Nursing, Worcester, MA; Salem University, Salem, MA; George Washington University, Washington, DC; and the Naval War College. During his naval career, he served as a registered nurse anesthetist and accumulated over 11 years at sea. He was selected to serve as senior medical department representative on the pre-commissioning crews of the USS THEODORE ROOSEVELT (CVN-71) and the USS GEORGE WASHINGTON (CVN-73). He was the commanding officer of the U.S. Naval Hospital, Guantanamo Bay and concurrently Joint Task Force Surgeon, Joint Task Force Guantanamo. Additionally, he commanded the Medical Treatment Facility on board the USNS COMFORT, T-AH 20. Other assignments included Deputy Commandant, Naval District Washington, DC; Medical Lead, Joint Cross Service Group supporting BRAC 2005; Director of Nursing, Naval Hospital, Guam; Executive Officer, U.S. Naval Hospital, Naples, Italy; military professor, Naval War College.
He was selected to join the National Security Decision Making civilian faculty of the Naval War College (NWC) in February of 2007. During his tenure, he led the 10 week Policy and Leadership Concepts and Decision Making courses for both intermediate (04s) and senior (05s & 06s) students. Professor Shimkus developed and taught a classified Elective course focused on Chemical, Biological and Unconventional Warfare. He also served as a NWC adjunct faculty member for 8 years in the College of Distance Education while on active duty in Guam, Italy, Guantanamo Naval Station and Washington, DC. He frequently lectured at Harvard and Brown Universities on international cooperative efforts in the delivery of humanitarian assistance and disaster relief. He has also addressed ethical issues associated with the delivery of health care in operational military environments such as Joint Task Force Guantanamo, U.S. Naval Base Guantanamo Bay, Cuba.
Professor Shimkus was a lead clinical provider in many humanitarian assistance and disaster relief missions to include providing direct anesthesia support in Hanoi, Viet Nam; Manilla and Legaspi, Republic of the Philippines; Banda Achi, Indonesia; Porta Prince, Haiti and Dhaka, Bangladesh.