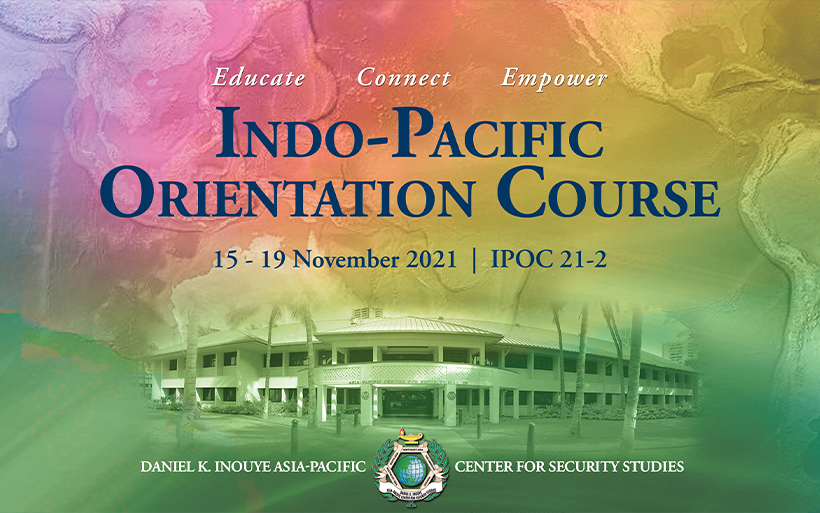 IPOC 21-2
November 15

-

November 19
The Indo-Pacific Orientation Course (IPOC) 21-2 is a hybrid, executive education experience offered in-resident or online. IPOC prepares security practitioners from U.S. and partner nations to knowledgeably engage in cooperative security efforts that build capacity to advance a free and open Indo-Pacific.
IPOC Candidate Requirements
Must participate in the full 40-hour program
U.S. and international mid-career to senior-level officials in grades O4-O8, CW3-CW5, E9, GS12-SES, FSO 01-03, and equivalents
Current position involves operating or decision-making in international or inter-governmental settings relevant to the Indo-Pacific
Participants are selected by an external nomination process
If DoD Force Health Guidance necessitates the physical distancing of participants, the course will be executed in HyFlex with a mix of in-resident and online participants: in-resident designated participants will be 3-days in the Center and 2-days online, while online designated participants will be 5-days online.
Share This Article