The Counter-Terrorism and Irregular Warfare (CTIW) Team at the Daniel K. Inouye Asia-Pacific Center for Security Studies is hosting a virtual workshop from 8-11 March 2021 focused on "Irregular Warfare in Great Power Competition." The workshop will feature a variety of distinguished US and Partner-Nation experts from government, defense, academia, think-tanks, and industry to discuss the recently released US National Defense Strategy – Irregular Warfare (IW) Annex, political warfare, social media and big data influences, special operations, China's military modernization as it applies to IW, security cooperation and partner engagements in areas short of conflict, and other exciting topics of strategic interest. Please join us for this timely and informative event!
Workshop Dates:  8-11 March 2021
Time:   Each day from 1300-1700 hours, HAWAII STANDARD TIME (HST)
Schedule:  Speaker presentation schedule will be updated here at a later date
Zoom registration link: Link will be provided here at a later date
List of Distinguished Presenters
(Note there will be more presenters added here as they are confirmed.  We expect to have between 12-16 distinguished presenters in total)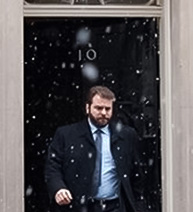 Principal Director
Special Operations & Combatting Terrorism
Daniel "Deak" Roh is the Principal Director, Special Operations & Combatting Terrorism (SO/CT), Office of the Secretary of Defense (Policy).  Prior to his current position, he served as the Director for Special Operations and Combatting Terrorism Partnerships in the Office of the Deputy Assistant Secretary of Defense for Special Operations and Combatting Terrorism, Office of the Undersecretary of Defense for Policy.  Earlier in his career, Deak was the Russia Policy Chief, OSD Policy International Security Affairs, from 2014 to mid-2017. During this time, Deak led the Russia Team in developing initiatives for the Secretary of Defense regarding the Russian Federation's aggression against Ukraine, a review of the Department's planning for the Defense of NATO against Russian aggression, and reorientation of the Department posture to account for a return of great power competition regarding Russia. Deak has worked for multiple administrations in the Office of the Secretary of Defense over the past 19 years, focusing primarily on European and Eurasian security and defense relations. Other previous assignments include Country Director, United Kingdom and Ireland; Country Director, Romania and Bulgaria; Junior Country Director, Russia; and Special Assistant to the DASD Russia, Ukraine, Eurasia.
Deak holds an MA from the Catholic University of America, a BA from the Pennsylvania State University, and is a graduate of the Department of Defense Executive Leadership Development Program. He is the recipient of the Secretary of Defense Exceptional Civilian Service Award with Oak Leaf, and the International Security Affairs Impact Award. Deak is a resident of Washington D.C.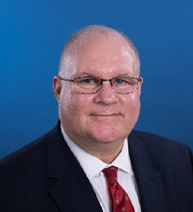 Colonel, US Army Special Forces (Ret)
Foundation for Defense of Democracies
David S. Maxwell is a Senior Fellow at the Foundation for Defense of Democracies. He is a 30-year veteran of the US Army, retiring as a Special Forces Colonel. He served over 20 years in Asia, primarily in Korea, Japan, and the Philippines. Colonel Maxwell served on the United Nations Command / Combined Forces Command / United States Forces Korea CJ3 staff where he was a planner for UNC/CFC and co-author of the original ROK JCS – UNC/CFC CONPLAN. He later served as the Director of Plans, Policy, and Strategy and then Chief of Staff for the Special Operations Command Korea. He commanded the Joint Special Operations Task Force Philippines (JSOTF-P), served as the G3 for the United States Army Special Operations Command and culminated his service as a member of the military faculty at the National War College.
Following retirement, he served as the Associate Director of the Security Studies Program at Georgetown University's School of Foreign Service. Colonel Maxwell is a fellow at the Institute of Corean-American Studies, and on the Board of Directors of the Committee for Human Rights in North Korea, the International Council of Korean Studies, the Council on Korean-US Security Studies, the Special Operations Research Association, the OSS Society, and the Small Wars Journal.
He earned a B.A. in political science from Miami University, and an M.A. in Military Arts and Science from the U.S. Army Command and General Staff College and from the School of Advanced Military Studies, and an M.S. in National Security Studies from the National War College. Colonel Maxwell currently teaches Unconventional Warfare and Special Operations for Policy Makers and Strategists.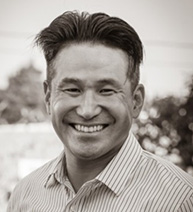 Senior Director of Research & Strategy at Zignal Labs
Doowan Lee is the Senior Director of Research & Strategy at Zignal Labs, leading AI-empowered media intelligence analytics & influence risk solutions company. He leverages emerging AI technologies to empower open society & support national security. He is a national security expert specializing in disinformation analysis and great power competition in the information environment. As a faculty member and principal investigator at the Naval Postgraduate School for over eleven years, he developed and executed high impact sponsored analytic projects from federal R&D agencies to support democratic governments' efforts to defend against violent extremist networks and authoritarian regimes. Central to this work was a focus on how China and Russia exploit social media and communications technology to undermine organic political processes.
He has worked closely with the US government to develop strategies against North Korea's nuclear weapons program, including deterrence and crisis response, and serves as a subject matter expert on these areas. He is also a board advisor to several technology and media production start-ups.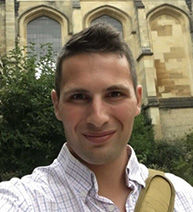 Assistant Professor, Naval Postgraduate School
Dr. Tommy Jamison is a military historian and Asst. Professor of Strategic Studies in the Defense Analysis Dept., Naval Postgraduate School. His work explores the history of naval development and conflict in the Pacific, with an emphasis on technological shifts and institutional adaptation. He holds a Ph.D. (2020) and MA (2017) in International History from Harvard University, a BA in History from Grinnell College (2009) as well as language certificates from the Beijing Language and Culture University.
His work has been published by the Journal of Military History and Intelligence and National Security. In 2020, Dr. Jamison completed his dissertation "Pacific Wars: Peripheral Conflict and the Making of the New Navy, 1865-1897," with support from the H.F. Guggenheim Foundation.
Before arriving at NPS, Dr. Jamison enjoyed a year-long predoctoral fellowship at the Clements Center for National Security, University of Texas at Austin. From 2012-2014, Dr. Jamison worked as a Defense Intelligence Agency Staff Officer in both the Western Pacific and Afghanistan. Between 2009-2012 he served as the Intelligence Officer in a Japan-based Navy F/A-18F squadron. He currently lives in Monterey, CA with his wife and their springer spaniel.