Is the Pacific Triad (Australia, New Zealand and France) Undermining US Influence in the Pacific?
Distant Water Fishing Fleets: What, Where, How? The Galapagos
The Global Islamist Extremist Threat: Still Significant in 2021
Recommendations from Papua New Guinea on How to Improve U.S. Posture in the Pacific
A Network of Maritime Fusion Centers Throughout the Indo-Pacific
Programs & links
Media Gallery
DKI APCSS Introduction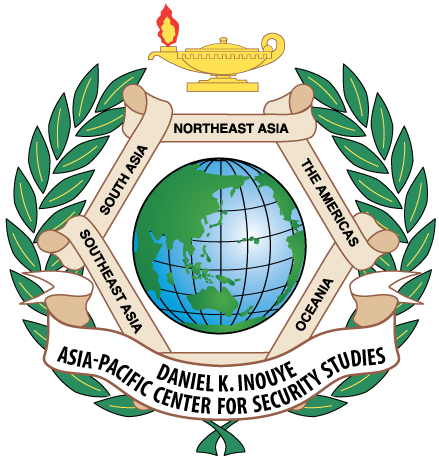 Educate • Connect • Empower
Daniel K. Inouye Asia-Pacific Center for Security Studies is an institution that provides a forum where military and civilian leaders from the Indo-Pacific gather to address regional and global security.
Learn More
25th Anniversary Book
News
Security Nexus
Crisis Update
Latest
APCSS Editor
"Is the Pacific Triad (Australia, New Zealand and France) Undermining US Influence in the Pacific?" is the title of a paper by Dr. Francis Hualupmomi for Security Nexus. This paper discusses how Australia and [...]
APCSS Editor
Last November, DKI APCSS' LCDR Keith Wilkins chatted with Dr. Evan Ellis, a Research Professor at US Army War College Strategic Studies Institute, and [...]
APCSS Editor
"The Global Islamist Extremist Threat: Still Significant in 2021" is the title of a paper by Kumar Ramakrishna for Security Nexus. This paper [...]
APCSS Editor
"Recommendations from Papua New Guinea on How to Improve U.S. Posture in the Pacific" is the title of a paper co-written by Dr. [...]